When I was a kid, I used to imagine as if I were stuck in the middle of lava, standing at the top of the mountain, lost in another planet. Maybe it wasn't just me, you did it, too. Now we all have grown up, and that thing we did when we were kids are getting real. Well, it is real, and it's called Virtual Reality.
The idea of virtual reality is that we can BeThere while we are not actually there. All we need is just a $25-or-something of Google Cardboard, our phones (Android or iPhone), and a virtual reality application which we can download for free on Play Store and App Store.
(Read: Recommended virtual reality contents for learning, gaming, sporting, traveling)
However, the thing about virtual reality is not about just doing a virtual trip to Tokyo, London, Paris, Shanghai. We can do something crazier, and it's virtual reality facts that people might never tell you. We have nine of them, and here they are.
1. Virtual Reality Fact #1: Pokémon GO!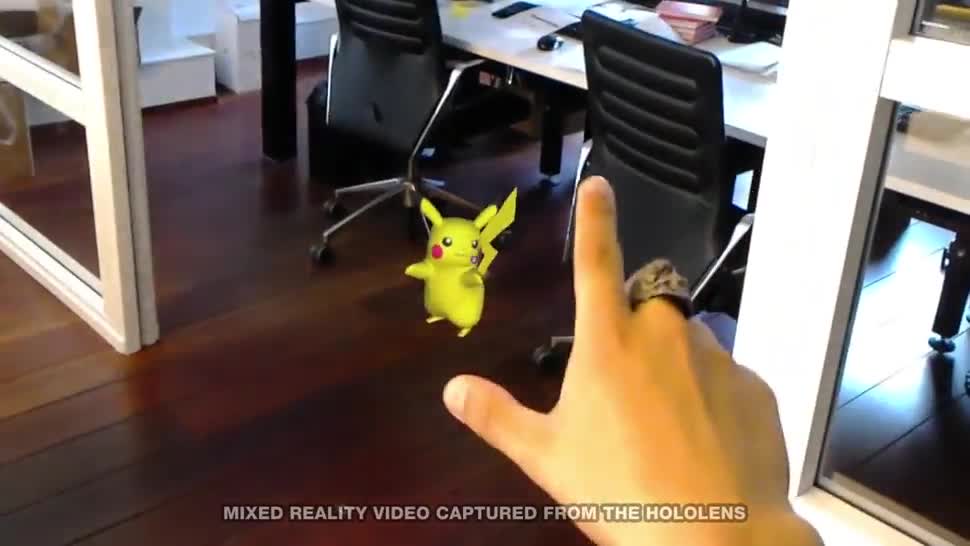 Yes. That Pokémon Go. In the near future, you may not need to see and catch a Pokémon through your phone, but you'll see it through a "special" glasses and catch it with your hand. Watch the video below:
In the video, they use a "glasses" called Microsoft HoloLens. It's a mixed reality glasses; when virtual reality meets augmented reality. VR is the technology that will create a full immersive experience. Meanwhile, AR is the technology that Pokémon Go adapted.
The price of Microsoft HoloLens is $3,000. That could be very expensive for some of us, but there's a rumor that Pokémon Go may work with the Google Cardboard, which only costs you around $25. Let's wait and see.
2. Virtual Reality Fact #2: You will be able to "touch" an object.
From some reliable sources on the internet, I found that we will be able to "touch" an object virtually. To make this true, the virtual reality technology will incorporate haptic sensations.
3. Virtual Reality Fact #3: You can smell, too!
It's FEELREAL, who is a revolutionary multisensory VR mask for 3D video games and movies. It allows you to explore virtual worlds using smells and simulated effects of wind, heat, water mist and vibration. It currently works well with Oculus Rift, Samsung Gear VR, Sony Morpheus, Zeiss VR One. I hope one day we can use this device with our Google Cardboard, too.
4. Virtual Reality Fact #4: Standing on Mars.
Thank you, DrashVR, for creating an amazing application called "Mars Is A Real Place". Through this application, they bring us to Mars. Looking at the authentic images from Mars with some explanation, seeing around Mars in 3600 as if we were lost in there. It feels so real that when you take off your BeThere Book, you will be like, "Was I in Earth all the time?"
If you want a free application, you can try Orbulus, another virtual reality application, that helps us to visit Mars. Both applications seem to be loved by many users, and we included them in our recommended VR applications.
5. Virtual Reality Fact #5: Explore the universe.
Have you ever dreamed of floating in space, flying closer to the planets and satellites, trying to be careful around the asteroid? Well, once again, DrashVR created us an amazing (and free!) application called Titan of Space which enables us to do a virtual trip to our universe. If you love anything related to space, you can also try similar applications, such as Space Explorer VR, Solar System VR—many users enjoy these applications, you could be one of them, too. Just download those apps on Play Store or App Store and let's float in space with BeThere Book!
7. Virtual Reality Fact #7: Social network!
What's cool about social network in virtual reality is that you can chat with your friends in a same (virtual) room, wherever you are right now. One of the social networks in virtual reality is vTime.
8. Virtual Reality Fact #8: Take a selfie in space!
Who doesn't love taking selfies? (Yeah, people deny, but they secretly do it.)
ASUS takes a selfie to the whole new level. With a free application called Zenfone VR: The Journey Begins, you will enjoy the space with a virtual friend and also take a selfie in space.
Can't wait to take a selfie in space and share it on my Instagram!
(Please, don't judge me.)
9. Virtual Reality Fact #9: It makes us more human.
The thing people might think about virtual reality is that it takes us only to cool places.
Well…
No.
It's not only about the fascinating sceneries, it can take you to a place you've never imagined before. A place that may change you. There's ABC News VR that allows us to experience what's going on in another part of the world: Inside Syria, Nepal After Earthquake, Inside North Korea.
Once you wear your BeThere Book, this won't be like, "hey, let's feel the war in Syria" or "hey, let's have a virtual trip to Nepal". No, not at all. This is more like understanding people and their situation. My personal experience after putting off my BeThere Book, I realized how lucky I am to live in a place I am right now. It also makes me remember that people should help people.
Virtual Reality Fact #Bonus: A smartbook in the future
That's what we're actually working on. For the past nine months, we've been developing a smartbook or a smart VR viewer called BeThere Book. It looks just like a book.
When you open it, you will see a virtual reality viewer and some QR codes on it.
There are two QR codes for a standard edition and a bonus QR code based on your interest.
For example, if you like traveling, then you'll find various apps and 360-degree videos related to traveling.
If you like sporting, then you'll find various apps and 360-degree videos related to sporting.
If you like gaming, then you'll find various games and 360-degree videos related to gaming.
If you're a teacher or a student or anyone who loves discovering new things, then…
Once you scan the QR code with your phone, put your phone inside the VR viewer, wear the BeThere Book, you'll be lost in a virtual world, like you don't need to read a horror story, you can experience it, you don't need to read a tips about public speaking, you can virtually stand on a stage and practice speaking in front of many people, and many more.
Are you ready?
***
So, which virtual reality fact are you interested with the most? Let us know in the comment below!