[:en]It only takes about three minutes to get all the highlights in VR this week.
VR This Week #1:
If you live in China, you can start shopping in VR. Probably next September. And, it's only one week ahead.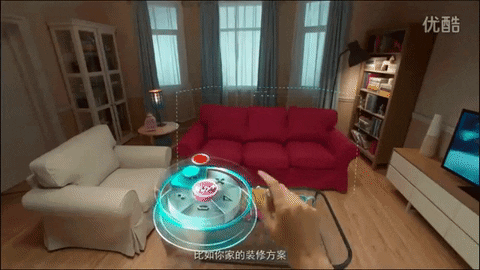 Alibaba, one of the biggest e-commerce in China, did it again. A few months ago, there's been some rumours about Alibaba and Virtual Reality. Today we can see where it's going. It's called BUY+, Alibaba's Taobao VR shopping device.
Future is really coming. And, it's only one week ahead until September.
VR This Week #2:
Want to earn bachelor's degree in VR? It's in Arizona this fall.
University of Advancing Technology announced on their Facebook's page,
"Having been created in 1991, the initial VR degree offering may have been a bit before its time, but UAT is pleased to announce that the Virtual Reality degree is back and available to students for the 2016 fall semester."
VR This Week #3:
Obama reacted to Virtual Reality again. 
Two days ago, Mark Zuckerberg uploaded a picture of President Obama experiencing VR in his office.
And… at the same day…
VR This Week #4:
President Obama brought you to Yosemite National Park through VR.
Mark wrote this on his fanpage,
"To celebrate the 100 year anniversary of the National Park Service, here's a VR experience with President Obama in Yosemite National Park. It was created by National Geographic and our Oculus team, and you can get the full experience today in the Oculus Store on Gear VR. We also made a 360 video version that you can watch on your phone. There's nothing like actually being in Yosemite, but VR gets pretty close!"
You can watch the video here. If you're using mobile, drag the s with your finger . If you're using PC, drag it with mouse.
Speaking of Yosemite National Park, yeah, it's really great, we just visited it a few days ago through virtual reality. You should experience it because it is just so amazing: 7 Amazing Places You Could Actually Visit from Your Room.
VR This Week #5:
If you visit Google Daydream's site, it's said "Coming in Fall 2016". Well, Fall is coming within weeks. So, yeah, be ready.
VR This Week #6:
HTC Vive 2: Yes or No?
When Raymond Pao, the president of HTC Vive, was asked about HTC Vive 2 at Upload's office in San Fransisco, he said, "We are still having internal discussions as to what the next generation will be. And, we don't feel that we are limited by time or any one particular new feature. Internally, we have a couple ideas but it's not solid yet and it's not at the stage where we are confident that we have a plan."
We'll see.
VR This Week #7:
We will ship all the editions to you in November if you have pre-ordered it here.[:]