For the first time ever, I could lay down on the ground and watch the milky way. You know what's best about it? I enjoyed it from my home, but virtually from Alaska.
Let's call this experience "Milky Way VR".
***
What You Need to Prepare
to Watch Milky Way VR
1. Android or iPhone
Chances are, you're probably using it right now.
2. YouTube
Make sure you have updated YouTube app on your devices. This is going to be a 360-degree video. You can find the link at the end of this post.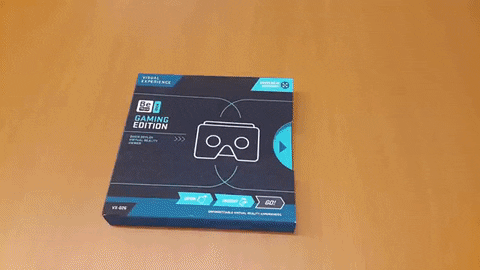 Once you play the 360-degree video, insert your phone into BeThere Book. Put it on. It will bring you to Alaska.
4. Headphones or earbuds
To make you totally lost in this experience of Milky Way VR.
5. Make sure you turn all lights the off.
So, the experience could be more immersive.
***
The Experience of Milky Way VR
I still remember I had a dream like this: sitting on the back of a truck, laying down, and watching the sky full of stars.
Sometimes, I wanted to relive that dream by laying down on the road and just watching the stars. But, of course, I was too shy to do that. It wasn't even safe.
I didn't think I could relive my dream last night with Virtual Reality.
But now I know I could.
A few minutes ago, I found a 360-degree video titled "360 VR footage of the Milky Way over Knob Lakes Alaska" uploaded by William Briscoe Photography. Let's call it "Milky Way VR".
When I started the video using BeThere Book, I was suddenly brought to Alaska at midnight. The snow was covering the ground. All I saw was white with some pine trees.
But when I looked up to the sky, I saw a sky full of stars.
It was so many stars that the night sky almost didn't have space.
The scenery put a smile on my lips. My eyes were getting wider and couldn't stop gazing at them. Feeling wonderstuck, I laid down on the floor and revived my dream.
I saw a shooting star flying above me. Only in a few seconds. And, it was lost.
But it was so beautiful.
And, it was my first time.
This experience is a dream comes true.
And, you have to experience it, too.
***
How to Watch Milky Way VR
Watch the video below with your YouTube app.
Set it to 1080p or higher. Put your BeThere Book on. Enjoy the stars.
***
Thank you for reading our post!
Do you think we should give more experiences like this? Let us know in the comment below!