Will virtual reality replace smartphone?
Smartphones are the biggest enemy of virtual reality (VR) and augmented reality (AR).
It puts everything at the tip of our fingertips. We read news, we talk to our friends, we take pictures, we send email, we use the GPS, we buy things, we play games. We do almost everything through our smartphones that we are so comfortable with it.
And, some of us — well, probably most of us (it's the other "us", not "us".)— look down on VR and AR.
We might hear them saying…
Why do we even need to wear a VR or AR headset if we can do everything through our smartphones?
How can it be so easier than a smartphone? 
Why is it so important? Because I haven't found the strong urge to use it by now.
We all here believe that VR and AR will be the next big thing, but what I've seen today is we are having fun innovating in VR and AR (which is not bad, really). However, we forget to list down people's love-and-hate relationships with their smartphones. By understanding what they like and dislike on a smartphone, that's how we can make VR and AR in a way that they need it most.
1 . Watching YouTube in a virtual big sized screen
More than half of YouTube views come from mobile devices.
Now let's list down why we love watching YouTube on our smartphone:
1. It's so easy and simple that we can do it anywhere, anytime. Even when we lay down in our bed before sleeping.
2. We don't need to struggle to turn the PC on and shut it down. (Turning the PC on and shutting it down aren't big deals, but, you know, the era of smartphone makes us so lazy.)
3. We have our own privacy from its small sized screen. We can watch our guilty pleasure videos without anyone knows.
Why we hate it:
1. The screen is real small, but we don't have any more option, so there's that. Nothing can beat the monitor or TV when it comes to watching a video, especially with the high-definition resolution. I did a little survey asking the same questions, and most prefer TVs and monitors.
2. Don't we all feel tired holding a smartphone in a specific position just to watch videos? That's why TV still wins, as we don't need to hold anything. Just sit and chill.
This is how VR and AR can solve this solution.
YouTube in VR: VR is all about going virtual, which means we can have a virtual home theater: Sitting in a virtual comfortable room with a virtual big sized screen. We don't need to hold the screen with our hands. Even if it's going to be a big-sized screen, we still have our own privacy because the virtual screen only belongs to us. Google and HTC are teaming up to create a standalone VR glasses, so it will be as easy as using a smartphone.
YouTube in AR/MR: Imagine HoloLens or Magic Leap makes YouTube AR version, from which you could virtually mount a virtual big-sized screen onto your wall and just chill at your most comfortable position with that AR/MR glasses. No need to buy a new TV, no need to struggle with the small screen, we've got it all virtually.
2 . Online shopping with being able to see its real size and try the product like in real life.
Here's the real disadvantage of online shopping: You cannot try before you buy. You cannot see the real size. You cannot touch the object.
Let say you want to buy a t-shirt on an online store. Basically, all the information you've got are several pictures of the t-shirt worn by a professional model and some little words explaining the product in a small sized screen of your smartphone. All this time, these are enough to convince us to do online shopping, simply because that's the only option we've got.
This is where VR and AR will enhance the experience of online shopping that you can't get through a smartphone (and a PC).
Online shopping in VR: Last September, Daniel Beauchamp, the head of VR at Shopify, announced the first Shopify's first VR application, in which you can design a shirt and use 3D shirts modeled to real proportions, so what you see in VR is what you will get in real life. That's when I thought that we will be able to see the products we'd buy online in its real size, in a way we see it in real life. We can even have a virtual mannequin — that represents our body in terms of height, weight, waist size, chest size, and anything that describes our body size — to check whether the shirt is a perfect fit to our body. Thus, VR can give a realistic expectation which ultimately brings to a satisfactory purchase.
Good news: (1) Alibaba has been working on the first VR online shopping experience. (2) Amazon is currently preparing their VR venture.
Online shopping in AR/MR: VR can enhance your online shopping experience, meanwhile, AR can improve your offline shopping experience. Imagine you're going to a store with an AR/MR glasses, and every time you see a certain product, you see a little pop-up that shows the price of the product, a little caption explaining the product, people's reviews, and ratings.
For example, you're going to a bookstore, and instead of using your smartphone to search for the book on Goodreads, you can simply see how each book integrates with Goodreads (AR version), and you can automatically read the whole synopsis, the highlighted reviews, people's ratings right in front of your eyes without taking your smartphone from your pocket and manually read this information.
What's best about it? We can reduce the usage of paper for the changing price tags.
3. GPS without a smartphone
For people like me, I've always needed to see the maps on the GPS while driving. No, not that I don't believe the voice that tells me the direction. I just need to make sure. In addition, trying to balance your eyes with what you see on the road and what you see on the map is not a good idea.
This is how VR and AR could help us in a better, safer, smarter usage of GPS.
GPS in VR: VR immerses us into a virtual world and keeps us away from real life, so there is no by any chance we will use a VR headset while driving. However, for people like me who's afraid of getting lost, I have actually been using Google Map (its 360 pictures and navigation) to understand the environment of the location I am going to visit. The result? I could save more time instead of getting lost somewhere, not knowing the environment of the location. (Well, yes, getting lost is somehow fun, but it's not like you want to get lost at your very first job interview or at the first meeting with a potential client.) By the release of Google Earth VR, this could be the beginning of something.
GPS in AR/MR: Imagine AR/MR glasses are the next smartphone. We use it everywhere like we use a smartphone. And, when we enter a car as a driver, AR/MR glasses will turn on the Car Mode. We won't get any notification that distracts us from driving. Instead, right in front of our eyes, not only can we see the road, but we can also see an arrow showing us the direction to our destination. We can also get an alert if there is a traffic nearby. In my imagination, this will be much, much safer instead of looking away from the road to see the map on our smartphone.
4 . A website that feels like a virtual office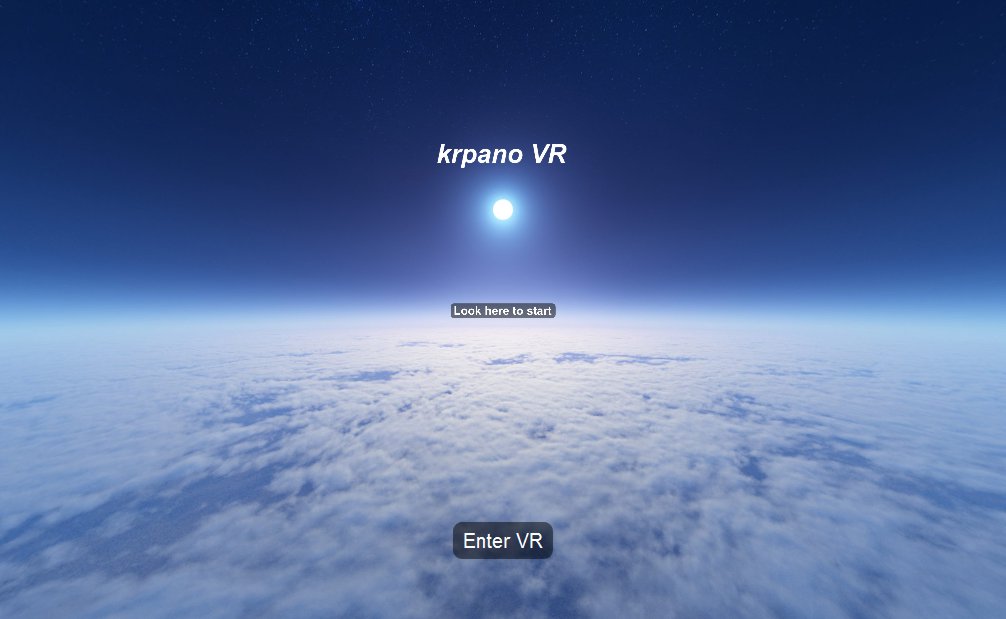 One of the things our smartphone can do is showing a boring 2D user-interface website. What's worse? It has a small sized screen.
So, this is how VR and AR will kill smartphones in this section.
WebVR: So, you're going to Oreo's site. Instead of scrolling through a boring user-interface, imagine you're standing on a virtual land of chocolate and you see the making of Oreo from its vanilla river and whatsoever; something like this:
In marketing side, this is the smartest ad I've ever seen because I barely eat Oreo and just by virtually exploring the virtual land of Oreo, I already want an Oreo.
Another example is a travel agent's site. I've always seen a travel agent's site explaining their offer on visiting X city, but nowadays it's no more convincing — and, there's VR that can convince people in the closest way ever. Thomas Cook, a British Global travel company, said that over three months, the revenue for New York excursions was up by 190 percent, and flight and hotel bookings went up by £12,000 ($17,500) from people making a purchase after the using VR.
AR: As we all know, this kind of thing is called WebVR, and I myself haven't got any idea how a website will transform into AR. One thing for sure: It shouldn't be as easy as transforming the smartphone's screen onto AR interface.
5. Gaming like no other.
Our generation is probably the laziest generation. We spend our weekend in our bed with our smartphones, playing games and getting bored. If we stick to our smartphones too much like what we did today, we will see the rebellion of the youngsters in the next generation, wanting for more productive life, more playing on the outside, more of doing something with nature. We have these activities when we were kids, but the youngsters these days barely do.
That's how VR and AR will make their dream come true.
Gaming in VR: Just like what we've seen today, VR gaming is everything. You're not sitting in front of the screen; you are inside the screen, getting involved with the environment. Standing, moving, punching, and any kind of activities that we never have with gaming in smartphones and PC. Not only is this fun, but also healthy. We have seen how people spend could get shaped just by playing games in VR.
Gaming in AR: Imagine we play Pokemon Go without holding our smartphone and without focusing on it everywhere. Just wear an AR/MR glasses, and every time there is a Pokemon, you just see it in front of your eyes. Therefore, gaming will be much more fun in AR because it mixes the real life and the virtual life.
Thus, will virtual reality replace smartphone? Inevitably yes.
---
Albert Einstein once said, "Imagination is more important than knowledge. For knowledge is limited, whereas imagination embraces the entire world, stimulating progress, giving birth to evolution." So, in your imagination, how will VR and AR replace smartphones?
***