This year, Virtual Reality (VR) will grow to almost $5 billion, up 168 percent from last year's $1.8 billion, according to a report from research firm SuperData. The number is big, and you may wonder: How to make money in VR?
Making money in VR isn't as simple as launching a brand new VR hardware or VR content. The biggest challenge of VR today is smartphones. We live in a generation where everything is ready at the tip of our fingers. We can find information in a few seconds, we can buy things, we can play games. What do we need again? Thus, people are so addicted to smartphones that releasing VR hardware 0r VR software is not enough. I mean, take a look at Oculus and HTC, they released mind-blowing VR headsets, yet smartphones still won people's hearts by any day.
Therefore, we need to do something more; something more relevant, more relatable to our generation. Something that will make them feel like, "Oh, yeah, I actually need VR."
I'm going to list down seven tips on how to make money in VR.
How to Make Money in VR
Tips #1: Don't create a VR application just because it is in VR.
Make something that people need the most; something that they won't get from any kind of application on smartphones. For example, we all have heard a guy who've got in shape just by playing games in VR — why don't you make a game that can help people shape their bodies in a fun way? This is something that smartphones can't do. Oh, well, smartphones can do this by a boring application that only reminds us to do this and that, but it's no fun. VR could make exercising more fun and alive. So, find a problem, solve it in VR in a way that smartphones cannot do.
Tips #2: Consider Android and iOS, pretty please.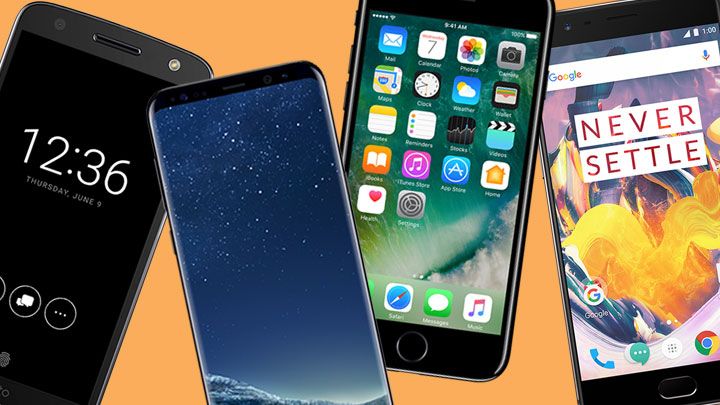 At least, you can make a lite version of your VR apps here. Yes, I know there have been debates between PC VR and Mobile VR, but we are still at the early stage, we still don't know which VR platform that will be used by everyone, but one thing for sure: Everyone uses smartphones. Also, smartphones are getting better these days. In addition, I've found some VR apps that you could take as an example, such as the one you could walk around like on HTC.
I understand that there will always be PC VR vs. Mobile VR, but I don't think this is the right time. This is the moment where we need to open our mind and try everything.
Tips #3: This is where you probably think: Should it be an in-app purchase app? Should it be a paid app? Well, here's the truth: People don't buy apps, but they buy real things. So, don't treat your VR apps like any other apps on Play Store and App Store. Make it as a real product that's more than just an application. But how?
The idea is limitless, but we have one idea for you.
P.S. This idea will be useful for long-term, as this is good for your branding strategy whether you're focusing on VR or not.
So, we have been working on bridging the gap between VR and mainstream audiences, so we launched this for you…
We call it "BeThere Book" because it is a book that can make you be there anywhere you want. BeThere Book can work as a VR book, a VR brochure, a VR package, or anything you want to make your VR app as a real product. The goal is to make VR more relatable and relevant to this generation and to make people realize the real power of VR.
People can see BeThere as a book that takes them inside. It simply works like a book. Once you open it, the virtual reality viewer unfolds, and you will find a QR code that will lead you to the download link or the landing page of your VR application.
Moreover, with BeThere, you can add pages. For example, you want to create a VR app that makes people walk a lot (something like this), then you may add facts or infographic about walking; how many calories you've lost; how many steps you should walk a day; et cetera. You can add a story about people who get in shape just by playing in virtual reality. Last but not least, you can add information about your company or your brand, so people can always get updated with your latest news.
BeThere also supports to add 3D pop-up objects to show the artistic side of you. This is important if you want to create a VR app of a city, a country, a destination, or anything related, so it feels alive and memorable as a souvenir. And, of course, the design of BeThere will be customized to the identity of your brand or VR app.
With these features, BeThere will make your VR app more than just an application, and it could reach your target audience in a relatable way.
Tips #3: When you create a VR application, it feels like serving a food without a plate.
I mean, people can download the application, but they don't even have the VR device, how could they use it? And, you know what's worse? Smartphones make people more dependent, so it is now important to make customers feel ease. They will like it better.
Tips #4: If you feel like BeThere is a perfect fit with your idea, you can contact us here.
Tips #5: Market it, market it, market it.
So, I assume you have already got a VR package that includes a customized BeThere that integrates with your VR application. Now, it's time to market it. Market it again. Again and again. Don't give up. Always try something new.
Tips #6: Invest for high-end VR headsets.
After you do all those things, you may invest your time to make your VR application compatible with the most potential high-end VR headset. Just remember that when you do something for good, you won't lose anything.
Tips #7: Now let's share your experience on how to make money in VR!