This is the first cell phone in the 1980s. As big as a shoe, way too bulky, expensive. It took more than a decade until it was all small and affordable. And, that's when the cell phone gained mainstream recognition.
Now, take a look at the virtual reality headset today.
This is the first virtual reality headset in the 2010s. Big, bulky, expensive. If it took more than a decade for a cell phone, will it take another ten years for virtual reality?
Before answering this question, we need to figure out what made a cell phone hit the mass market. Was it the because of the size? Was it because of the price? Or, what?
1 . Do the size and the look matter?
For a mobile phone, yes, the size does matter. I mean, who would want to go outside and bring a cell phone as big as a shoe? It looks kinda embracing, anyway. And, it's just not comfortable. Once it was getting smaller, that was the moment when it worked better for the mainstream audience.
The thing is quite different with virtual reality. It's a wearable technology, so the looks matter. However, virtual reality isolates us into a whole new world, so it's not something that we would wear outside, meaning that it might not have to look fashionable much. At least, it has to look cool and comfortable to wear.
The good news is that virtual reality headsets don't look bad at all. It's also comfortable to wear, even if you're wearing glasses. Take a look at these pictures and ask yourself: Isn't it cool enough?
Still, it might be a little bit too bulky to get the likes from the mainstream audiences. Also, it could be a little bit more lightweight. It could be wireless and much easier to set up.
Such development shouldn't take for another ten years.
However, the size and the look are just not enough for virtual reality to hit the mass market.
2. Does price matter?
Yes, price does strongly matter. Take a look at the price below.
P.S. This is the price of the VR headset only — before the price drop.
Google Cardboard — $15, launched in June 2014, sold more than 10 million units, announced in January 2017.
Samsung Gear VR — $99, launched in November 2015, sold more than 5 million units, announced in January 2017.
PSVR — $399, launched in October 2016, sold more than 1 million units, announced in June 2017.
Oculus Rift — $599, launched in March 2016, sold around 243,000 units, announced by the end of last year.
HTC Vive — $799, launched in April 2016, sold more than 420,000 units, announced by the end of last year.
Can you see the pattern?
So, yes, the price may take a role in boosting the sales, as the more affordable it is, the more it sold.
Rift and Vive were having a price drop a while ago, but it won't go mainstream in the near future simply for one reason: Most people don't own a high-end PC, which is the requirement to setup Rift and Vive. We also don't see any reason why people would want to buy a high-end PC since smartphone has taken over their lives — with an affordable price.
Meanwhile, mobile virtual reality headsets are doing good in the market. Google and HTC Vive are collaborating to create XXX, a standalone virtual reality headset. So, we're closer than the ten years estimation.
3. Does the screen resolution matter?
Resolution is probably not the current issue to the mass market.
Let's go back to the past.
Remember the first time you used the internet?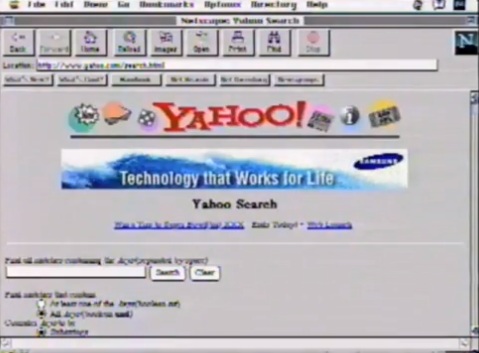 It was so slow, full of boring text, a very simple HTML, but you kept using it anyway.
Why?
Because you need it.
Remember the first time you opened YouTube?
Ir was so frustrating that we needed to wait until the buffering had been done.
But we kept using it.
Because we need it.
We all had enjoyed bad graphics, but we didn't mind because we need it — we like it. (Hi, Nintendo, Sega, PlayStation 1 and 2.)
In conclusion, the resolution wasn't a big issue back then because we eventually need it.
However, there is pressure for virtual reality. Virtual reality emerged when HD resolution is already everywhere. People are used to it. I mean, if you used to watch YouTube in 720p, then I told you to watch it in 240p, you would definitely feel uncomfortable because you've got a higher standard. If you used to play PlayStation 4, then you had to go back to the PlayStation 1, you could see the difference.
For the past years, we have learned that screen resolution will improve, anyway, if people need the technology.
See how PlayStation becomes now. See how the internet looks now. It all grows.
What really matters for virtual reality today is how to make people need it, like we need the internet, like we need the smartphones.
And, that shouldn't take as long as ten years.
But how could we make people need virtual reality?
4. Do we need killer apps?
We need to find the core value of virtual reality. Just like Google for the internet; Android and iOS for smartphones; VisiCalc spreadsheet for the Apple II series.
We still don't know what will be the killer apps for virtual reality. The key is just to create the content that matters. And, it should be a content that solves a problem only available in virtual reality.
For example, take a look at how Lowe's helped customers to see their home plan through Holoroom, a virtual reality simulation where the customers can paint the wall, tile the bathroom, and anything they want for home improvement.
Take a look at how Volvo introduced the first virtual reality test drive, The first edition of Volvo XC90s sold out in less than two days, as they launched Volvo Reality, the first virtual reality test drive. That's a solution that's only available in virtual reality.
Read more: 14 Best Examples of Virtual Reality Marketing Campaigns
As a virtual reality developer, you can introduce and offer a virtual reality solution for local brands, so it's more widely used that people start to think, "I guess I need it for my brand." And, the chain reaction will never stop since then.
As a part of this community, we also committed to growing virtual reality. For the past months, we have been working on BeThere, the most versatile virtual reality viewer, suitable for education and marketing.
To grow virtual reality in education, we have listed 18 commercial ideas for virtual reality education for you.
So, let's go back to the first answer.
Will it take ten years for virtual reality to take off?
From all the signs and growth we have seen, well, it seems we don't have to wait that long to find the core value of virtual reality.
But we need to find the answer as soon as possible. If the Internet has Google, smartphones have Android and iOS, what would it be in virtual reality?